Updates on Telegram chat are the main topic of today's article. We have come to the near end of the year 2022. Throughout this year we have seen a lot of visual changes on Telegram.  This year Telegram brought up the most drastic changes in itself. Hope, in the history of the uprising of Telegram; 2022 will be a memorable year cause it seems like Telegram got the most attention this year.
So, we have tried d to gather all the changes or updates of this year for you so that you can learn about the changes in the whole year in a brief.
Updates On Telegram Chat Settings On 2022
These days, Telegram has become one of the most reliable apps on the planet. And now Telegram has more than 700 million active users and they depend on the security system of Telegram and rely on its messaging system.
Telegram is a freemium, open-source, cloud-based, centralized, and end-to-end encrypted messaging system. There are so many things on Telegram that no other messaging app ever built for its users. And with time Telegram is updating its features to another level. So, in this article, we have focused on the major changes and updates on Telegram chat this year 2022.
Updates On Telegram Chat Feature On January 31st, 2022
On the 31st of January 2022–  Telegram brought the first update of Telegram in the year 2022. On this update, Telegram gave the users updates on Video Stickers, Better Reactions, New Reactions, and Interactive emojis, Navigating Recent Chats.
Video Stickers: Now through this update, we can create stickers converted from regular videos and anyone can easily create detailed animated stickers by using any video editing program and import them on Telegram for use.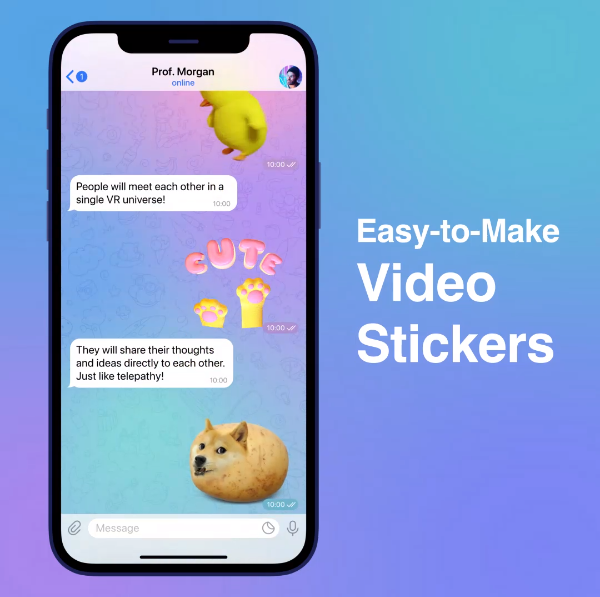 Better Reactions: With this update now we can use more compact animations and we can send reactions that have an interactive effect. To send an interactive reaction and for the larger effect, Press + hold on a reaction in the menu. And reactions are not just for expressing emotions, but also to answer questions & show approval, so Telegram also added an unseen Reaction bar [ ♡ ].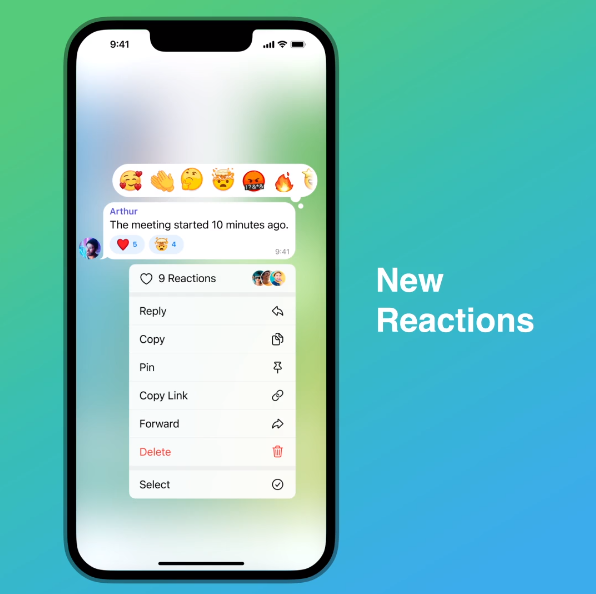 New Reactions: Telegram brought up 5 new reactions 🥰 🤯 🤔 🤬 👏 on every private chat. To use these interactive emojis tap-hold the emoji and unleash it for a synchronized full-screen effect.
Navigating Recent Chats: When jumping from one chat to another chat, and if you want to go back to a specified chat then press and Hold the "Back" button and you will be able to go back to forwarded messages, links, usernames, profiles, etc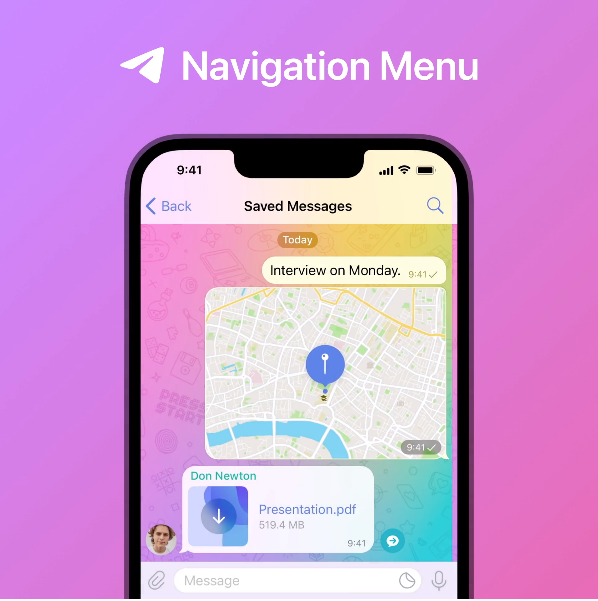 Updates On Telegram Chat Feature On March 11th, 2022
On the 11th of March 2022– Telegram brought some new updates that did not change the chat feature of Telegram. But, brought some changes to the attachment menu.
New Attachment Menu: On this update, you can now edit your sent attachments and rearrange or remove selected media. And to catch up with the Android app of Telegram. On iOS, the attachment menu was fully re-designed and the camera option was beautifully integrated into the gallery and was added a new navigation bar that gives quick access to photos, files, location sharing, and more.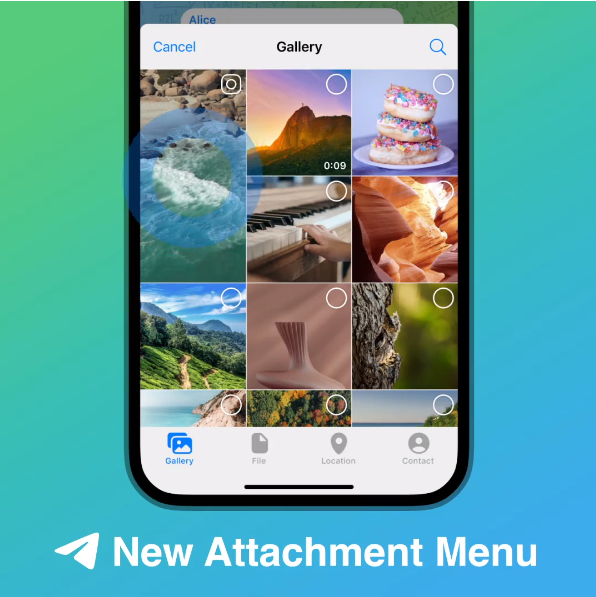 Updates On Telegram Chat Feature On April 16th, 2022
On the 16th of April, 2022– Telegram brought some new updates to the app, and though they brought up no major changes on the chat feature they brought up some new features on the chat feature.
Custom Notification Sounds: Through this update, we are now able to customize the notification sounds of every individual chat and now you can use any type of sound on any chat and set your chat notification from the chat settings menu on your private chat window.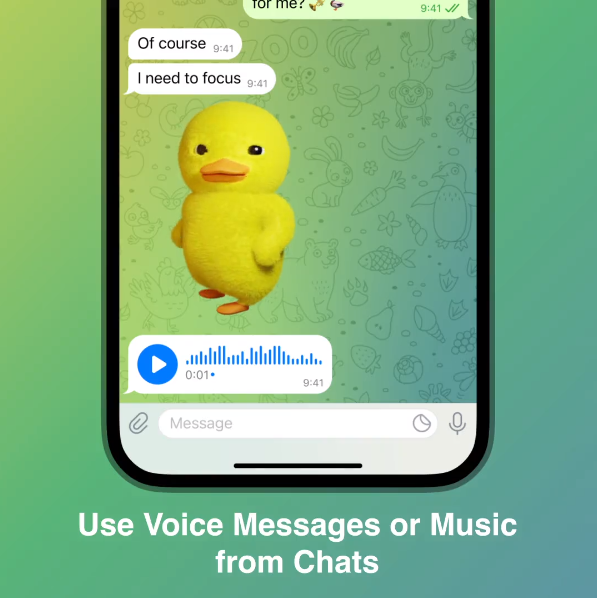 Custom Mute Durations:  Through this update, we can put any conversation to mute for a custom period of time as your wish. and you can do that from the private chat wind settings menu.
New Auto-Delete Menu in Profiles:  Through this update now can set a custom auto-delete timer from the profile menu of the chat. And you can fix the time of deletion on your will. And this feature is only available on the Android and iOS app of Telegram.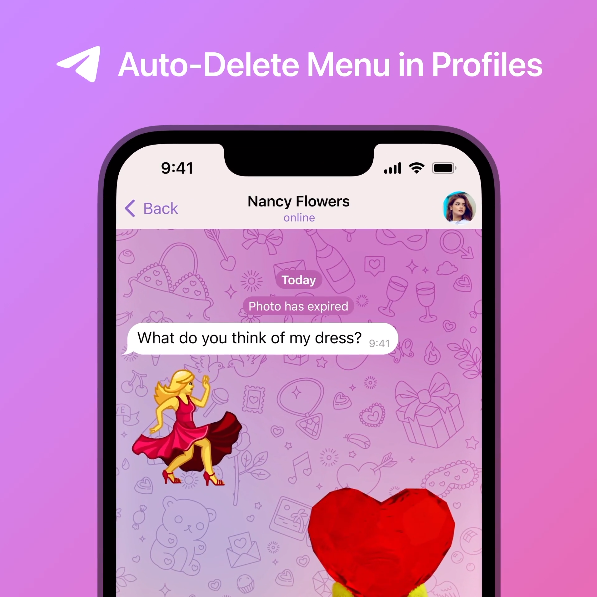 Replies in Forwarded Messages: Through this update, we can reply to a specific message by swiping left on any message. And the reply includes a small preview that you can tap and that will let you see the original message. And when forwarding a message the forwarder can hide the sender id and forward a message anonymously.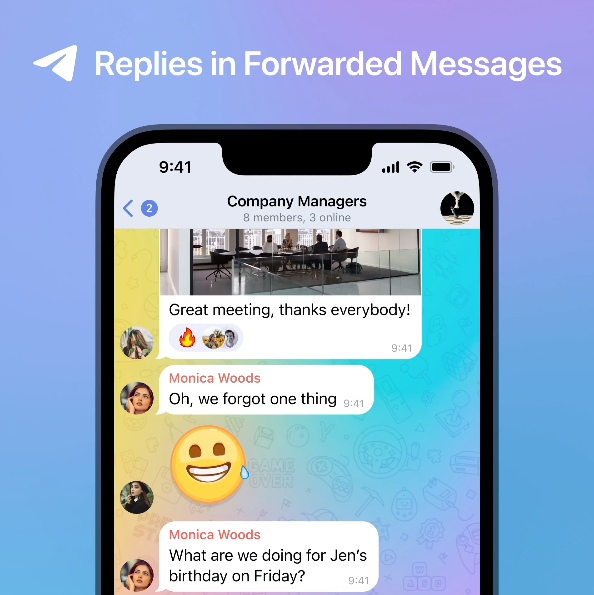 Improved Message Translation on iOS: With this update, Telegram developed more quality full translations from many other languages and also added more translations available languages on Telegram for Android & iOS.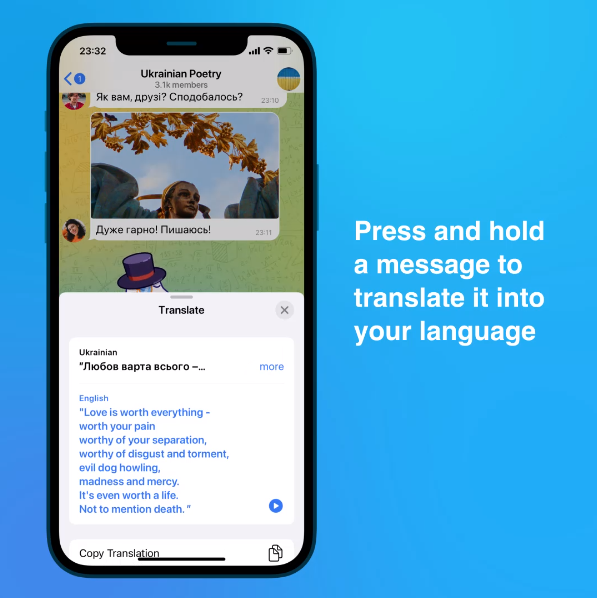 Other than this we found minor changes in the Telegram chat feature and mostly the changes were brought up to the user's experience of Telegram with more animated and interactive emojis and some other features brought up the chat feature of Telegram. But, mostly the exclusive features on the chat feature Telegram were brought to the Telegram Premium Users.