Telegram phone number privacy is a great feature for a messaging app. The feature I most like about Telegram is, It allows you to hide a user's phone number from unknown or stranger people you don't know. This feature prevents users from different kinds of harassment. I got the information that so many people have searched on the internet about how they could hide their number in Telegram;
I mean they want to know the process to hide their number. If you are one of them, read this article entirely, I am gonna write about how to hide your phone number in Telegram from unknown people.
Telegram Is More Secure Than Comparing Other Messaging Apps
It is quite hard to compare Telegram to other messaging apps presently. Because the features of Telegrams are very innovative and unique, when the question is about users' privacy, Telegram will be the first on the list. It's considered one of the most secure and fastest messaging apps in the world.
If you want to chat something with someone on your Telegram you can also use Telegram's end-to-end encrypted secret chats.
Why You Should Hide Your Phone Number
You should hide your phone number to keep it protected from unknown people who you don't know. If someone gets your number from Telegram, they can harass you outside of Telegram.
But the number hiding process will prevent strangers from getting your registered phone number. Here is the entire process to hide your phone number in Telegram.
Telegram Phone Number Privacy Step-by-Step
To hide your registered phone number from Telegram, you have to go through some easy steps. Keep reading and follow the following steps properly.
First Open Setting On Your Telegram Account
Open your Telegram account and click on the three-dot menu left side of your hand. Now click on the setting option.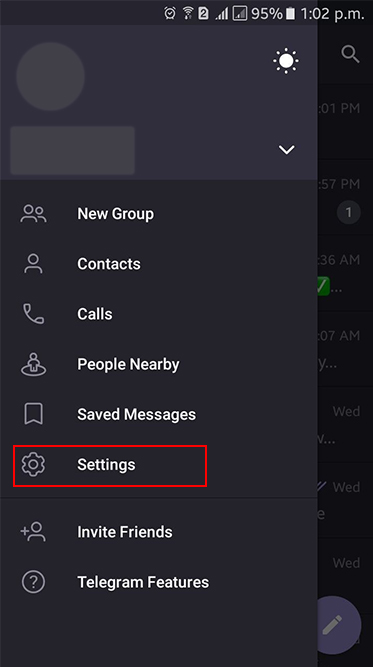 Now Click On The Privacy and Security
After clicking on the setting option, an interface will appear in front of you like the below image. Then click on the privacy and security option.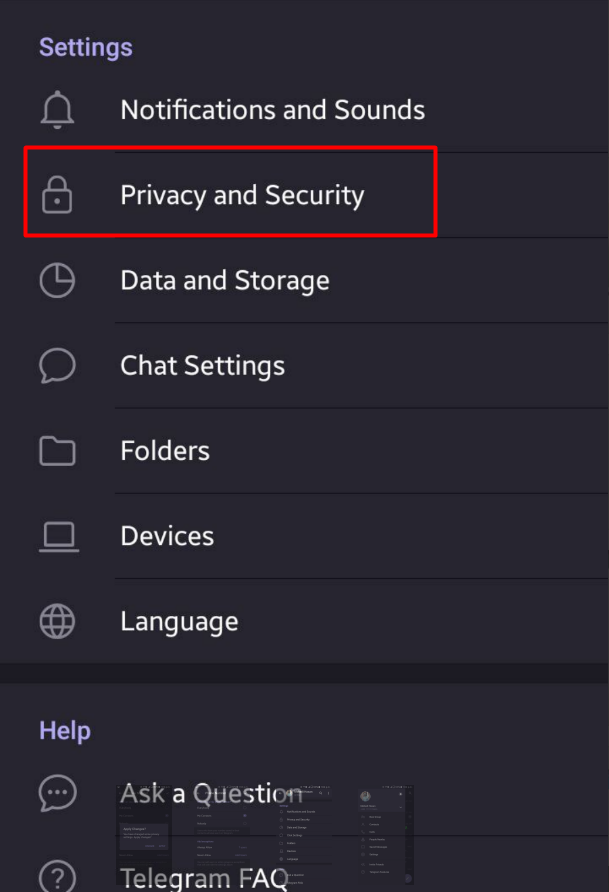 Select An Option
There are three options you can select for your number; Everybody, My Contact, and Nobody. If you select the option Everybody, everyone will see your contact number. When you select my contact option, the people on your contact list can see your contact number. If you select the Nobody option, no one in Telegram can see your contact number.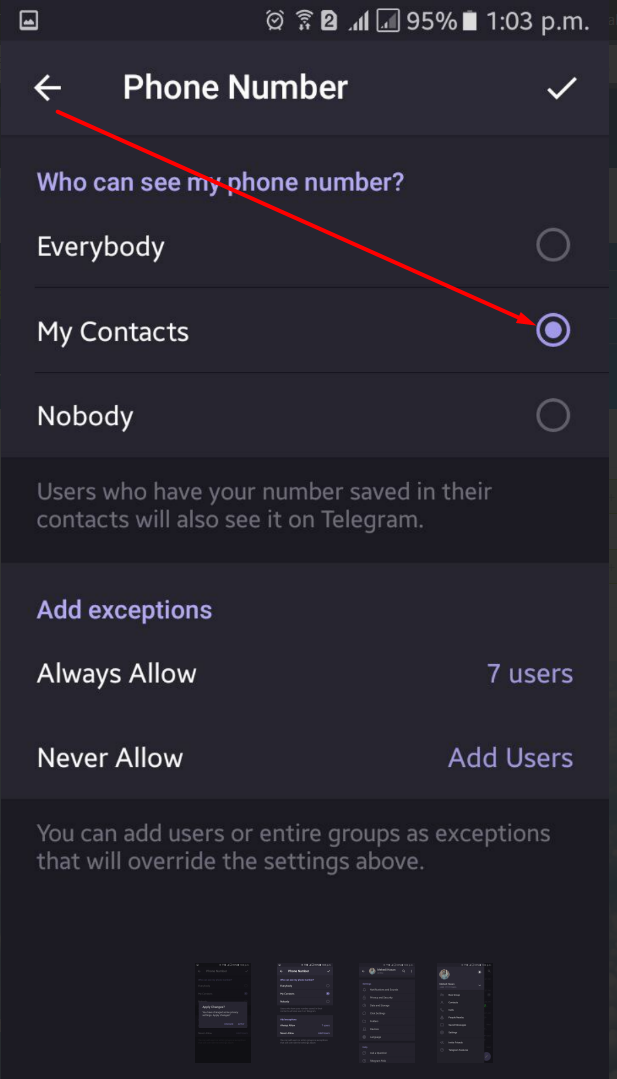 Apply All The Changes
After selecting an option, apply the changes.
That's the easiest way to hide the contact number from strangers people. If you have any types of problems doing this operation, leave a comment in the below comment box. Share this article if you like it.